The world needs more tradespeople, and for Ashlie Elkerton that couldn't be better news.
As a student of the Small Engine Function & Design Dual Credit in Midland, Ashlie spent the past few months test driving her dream career.
"I love cars. I'm currently enrolled in an extremely rich co-op placement at a mechanic shop in Barrie. I've registered with OYAP, so hopefully they'll hire me," says Ashlie.
The Ontario Youth Apprenticeship Program (OYAP) is a School to Work program that opens the door for students to explore and work in apprenticeship occupations starting in Grade 11 or Grade 12 through Co-op education programs.
Dual Credit courses allow students who are still in secondary school to take one or more courses at a local college and earn both a high school credit toward their OSSD and a college credit from the college offering the course.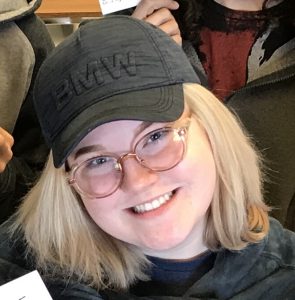 The culmination of these opportunities, Co-op, OYAP and Dual Credit, has done more than help Ashlie inch closer to completing her secondary school diploma. "I have suffered with paralyzing depression and anxiety but auto class was able to get me out of bed every morning. Nothing drives me more than cars."
As someone driven to join the trades Ashlie is one of Dual Credit's biggest cheerleaders.
"I came into this course with next to no engine knowledge and I am leaving with fundamental information- I appreciate this because engine theory is extremely crucial to be successful in this trade.
"I have a feeling this program is under-appreciated," she adds. "So, I'd like to note how awesome this opportunity was and is. Thank you!"