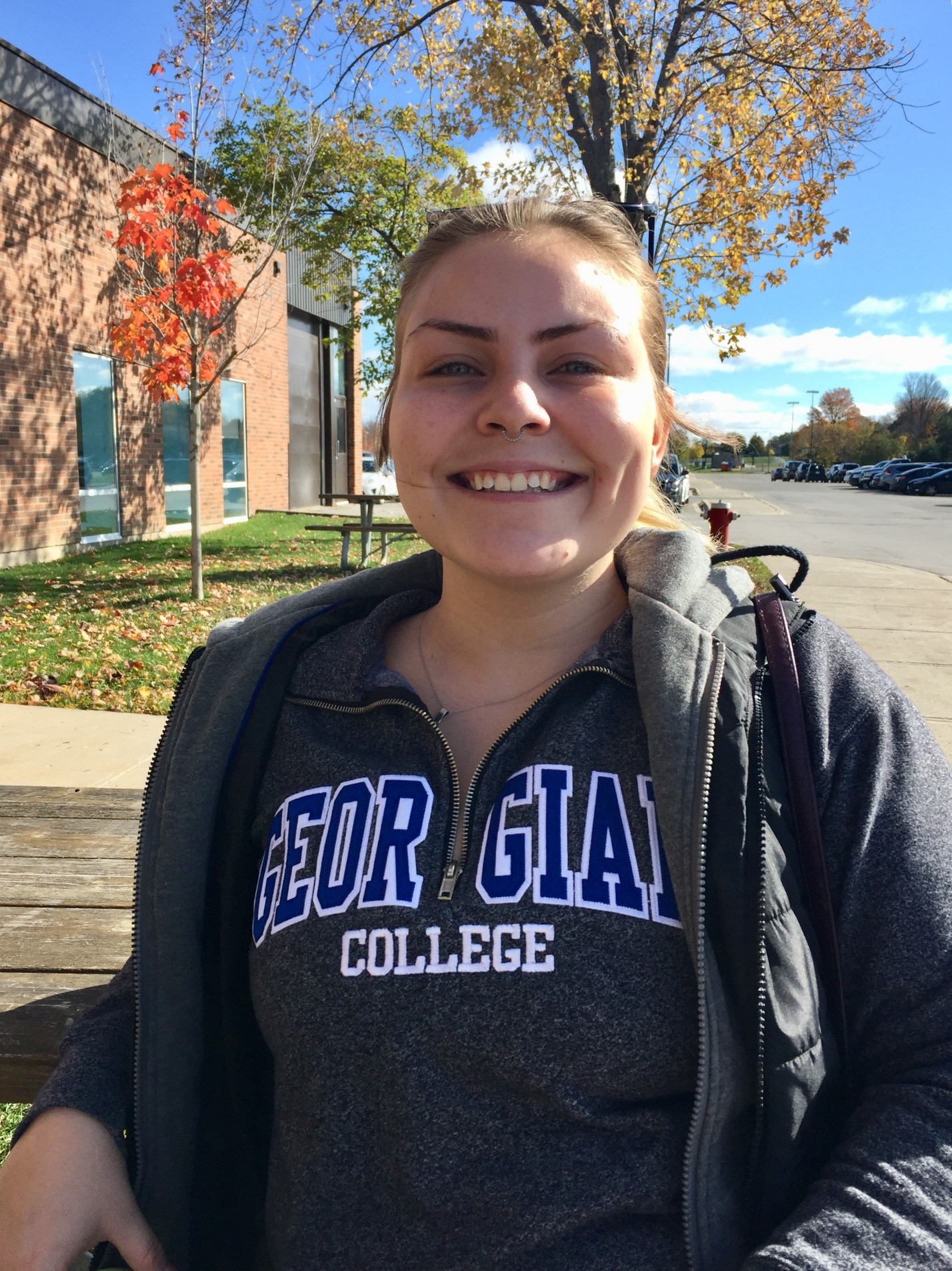 Christal Ouimette left home on Saugeen First Nation at 15 years of age to live by herself. Six years later she is on the dean's list at Georgian College while mentoring other Indigenous students. The path between those two points wasn't easy, but Christal credits the Flex School within a College program on the Owen Sound campus for providing her with the tools to succeed.
In 2017, Christal decided she needed to complete her high school diploma. The Flex program provides the opportunity for students to take secondary and college credits, in small, supportive class. There Christal found a safe space to earn her high school diploma and seek out support for her existing mental health challenges. She graduated as an Ontario scholar, and then enrolled in the Indigenous Community and Social Development program where her great grades and positive attitude have her serving as a Niwijigan—friend in Cree—to other students creating community through social, cultural and academic support.
Christal credits her Flex secondary teacher, Patti McComb, for making a huge difference in her life. She recently sent Patti a text message bringing her up to speed on her college success. "All these amazing accomplishments were from your initial first push and your determination in me," Christal said. "I truly wouldn't be where I am education wise without you Patti—you are an Earth angel!"
Christal says the transition from Flex to college was agonizing but invigorating. "I tell students not to give up; all the stress will pay off," she smiles.