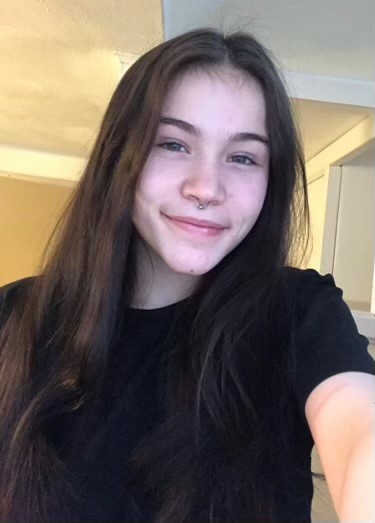 Dawn Kippax came to the School within a College (SWAC) program on the Barrie campus of Georgian College for the usual reasons; she was undercredited to graduate high school and facing personal struggles.  But very quickly her approach to the opportunity to finish her high school diploma while taking college courses made her stand out in her class.
"Dawn walked into the School within a College program with an enthusiasm that I have not seen in my previous years in this role," says her secondary teacher, Rosa Bitonti from the Simcoe Muskoka Catholic District School Board.  "She was determined to do well and make the best of the opportunities that were presented to her.  It was that attitude that impressed me the most and indicated that I could offer her the opportunity to take an additional dual credit course."
So along with the Lifestyle Management college course she was taking with her SWAC classmates, Dawn joined other dual credit students from across the county in a Criminology college class.  The combination of high school courses, two college courses and working up to 30 hours a week in her job was daunting but Dawn rose to the challenge.  At semester end, her college marks were in the 80s and 90s.  She not only impressed her instructors, she learned a lot about her capabilities.
"When entering this dual credit program, I struggled to keep up in learning environments that weren't hands-on and interactive," Dawn explains. "One of my biggest fears entering these classes was that I wouldn't be able to engage enough with the content, and then not be able to fully understand or grasp the material…But I began to understand how different this program would be from normal learning environments. While within the course, I worked on my time-management skills and abilities, as the course load was heavier.  I worked a lot on holding myself accountable for my own work. Every assignment I handed in, every note I took, and every test that I did, I didn't have anyone chase me to do my work – it was entirely up to me if I did it or not. Overall, coming out of these courses I feel more confident in my time-management skills, my ability to focus, and my work ethic when it comes to material I am passionate about."
Dawn now feels confident in her ability to succeed at college where she plans to study Business.  Her success in the dual credit program means she has two general education courses on her transcript already, plus the knowledge of what it takes to succeed in college–a great head start for a determined young woman.