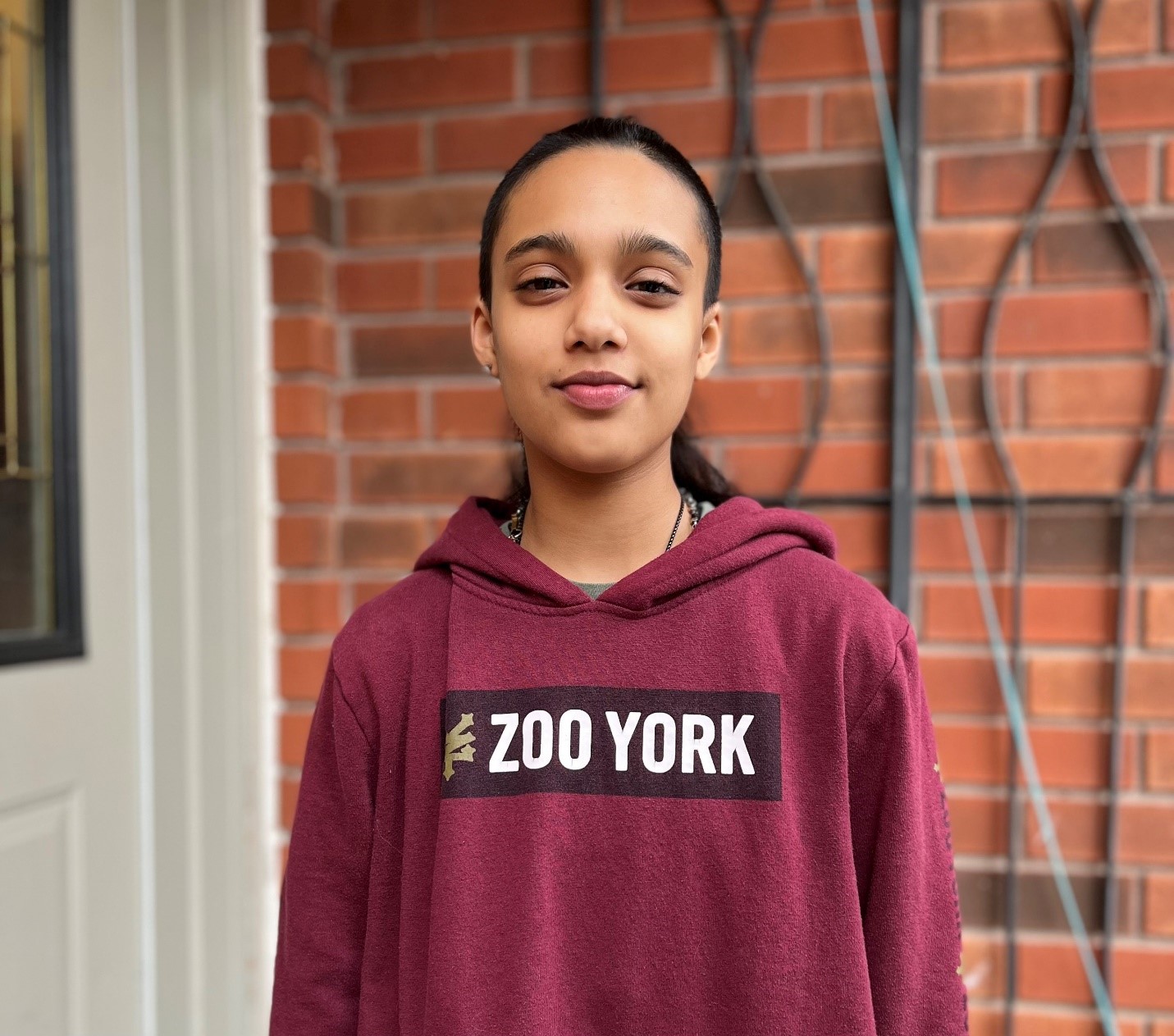 The fall high school semester is winding down, which means the School within a College (SWAC) students on Georgian College campuses are working to finish their secondary courses.  For one student, a semester in SWAC has revealed a new world.
"SWAC has helped me see that I can and will do anything I want in my life," says Jessica De Silva. "SWAC has been one of my biggest eye openers to life and how things work. Showing up and actually participating in class has helped me grow so much spiritually, mentally and physically.  You can't put a price on that!"
Jessica has not attended traditional high school for some time, so coming to a college campus to earn both high school and college credits through SWAC was intriguing to her.  Because the seventeen-year-old works up to 30 hours a week and has responsibilities for her young sisters, attending class three days a week made a lot of sense.
SWAC students take at least one college credit each semester.  Jessica began with Lifestyle Management, taught by college faculty Jesse Dietsche, which has made a very positive impression on her.
"The lessons taught me that the choices I make can impact me and I can see why or what I should be doing to help me more in my life," she says. "I now have tactics to help me socially, I have developed much stronger time management skills, and am better able to balance life, school and work…I couldn't be happier for myself and couldn't be more thankful for the SWAC program and the amazing teachers I have the chance of working with this year."
Jessica's secondary teacher Rosa Bitonti is very impressed with her student.  "Jessica came to SWAC determined to do well, which really has set her on the right path," she says. "Jessica never makes excuses for anything and she is always so grateful and appreciative of the journey she is on…She messages me every single week to thank me for the opportunity and for supporting her.  She feels "blown away" by what she has been able to accomplish thus far and is very excited about what the future holds. I can't wait to see what the next semester brings for her as she continues to explore the other opportunities available to her."
Jessica has a plan moving forward to enter the skilled trades and become a ticketed welder and steam fitter.  She credits her time in SWAC with providing her with the help to narrow down her choices.
Registration for semester two of SWAC is underway through our partner school boards for classes in Owen Sound, Midland, Muskoka and Barrie.  For more information, you can contact Michelle Rao.