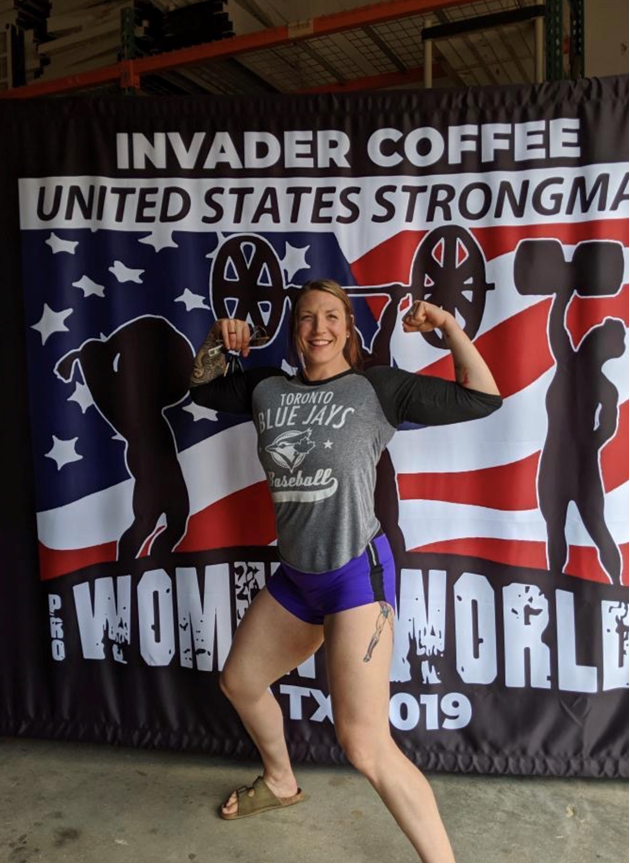 In 2010, Kristen Thomas benefited from the Flex School within a College program in Owen Sound to graduate high school while working full-time during her pregnancy.  In fall of 2020, Kris graduated from Georgian's Preservice Firefighting program as the class president and athlete of the year.  Her pathway between those two points demonstrates incredible persistence.
At seventeen, Kris found herself pregnant but was able to complete her high school diploma through the flexibility of the School within a College program and the support of her secondary teacher, Patti McComb.  A few years later, she returned to the Owen Sound campus to study Business Administration.  One year in, Kris took a break for the birth of her second child, but returned to college to graduate with that diploma.
But she was not finished with her Georgian College journey.  In January of 2020, Kris joined the Preservice Firefighting program while still living in Owen Sound.  She commuted to Barrie daily until Covid changed course delivery at the study week break.  It has been a roller coaster ride to finish the program, balancing online learning for both herself and her two children, along with coming to Barrie for required in-person learning, but Kris managed to graduate in December with honours.
"The experience was incredible, the instructors are amazing as most are active duty firefighters," she comments. "We got to learn from those with first-hand knowledge, and be mentored by them.  Being in-person in the firehall learning from people we respect and admire is an experience we won't ever forget. We will think of the people who helped us get there when we do find work in the field".
Kris' favourite course in the program was fitness which is not a surprise as she runs her own business providing lifestyle coaching. She is certified in fitness and nutrition helping people develop healthy habits while also competing in strong woman and bodybuilding events herself.
She calls her election as class president a "fluke" but admits it was interesting to mentor other students while acting as a bridge between her classmates and instructors and leading volunteer work for her class.
Despite her successes, Kris knows the next step will be challenging—finding full time work as a firefighter. "You are naïve when you get into this," she laughs. "I'm a six-foot-tall woman, athletic, a natural leader and I thought I'd have no problem. I stand out.  But you don't see that in a resume. I will keep working at it because I didn't come this far to say never mind."
In the meantime, the 29-year-old has added licensed life insurance sales to her skill set, working at that job to support her family.  It seems just a matter of time before her determination will lead her to realize her next goal.