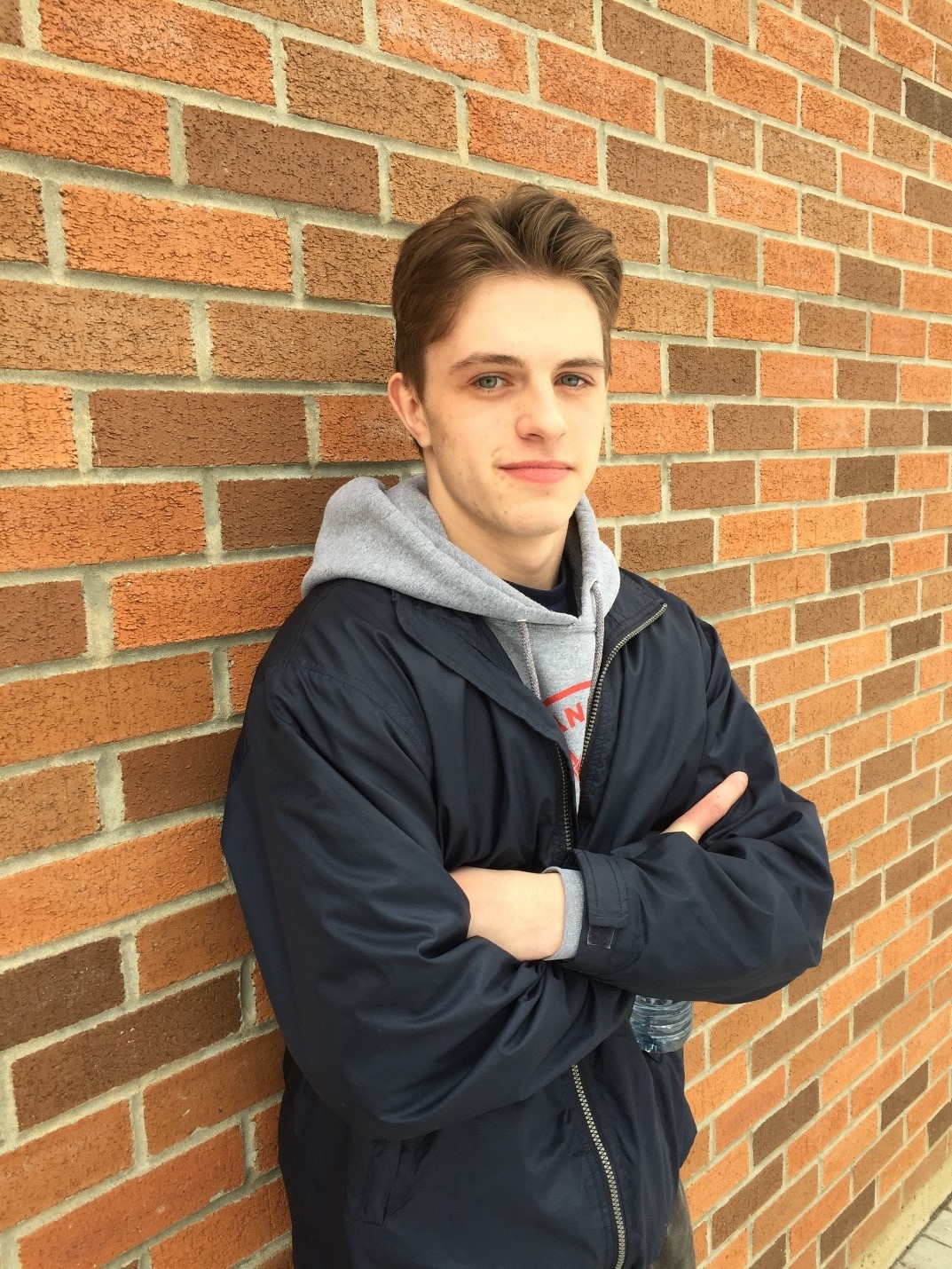 Jack St John was hit with the challenge of ulcerative colitis in grade 11. The triple A hockey player who has posted 100-point seasons in his career was sidelined by the inflammatory bowel disease that flares up unpredictably. He missed many weeks of school in grades 11 and 12 leaving him five credits short of his secondary school diploma.
That's when the option of the School within a College (SWAC) program came up. Jack didn't want to be at his high school with all the members of his age group now graduated. But he wasn't sure about joining the SWAC program which is aimed at helping at-risk students complete their secondary school diplomas at a college campus.
"I thought I would be in a class with kids who didn't care but I realized everyone is going through something not under their control," Jack says. "Our class gets along really well, there are no problems."
Jack is taking two college credits as part of the dual credit program in SWAC. He is enjoying his experience with his instructors for Introduction to Psychology and Lifestyle Management.
"They treat you like an adult, you are more independent. They are not breathing down your neck but they make sure you get stuff done."
Jack is proud to say that his marks this semester are better than they have ever been before, in the 80s and 90s, which means he will complete his diploma at the end of January.
"I can't explain why my marks have improved," he says, "I think I like being here better than high school. It is exciting to know I will be finished because of the road I've been on to get here."
Jack is looking to study Electrical Techniques at Georgian College with a goal of becoming an electrician. But he may take a year to get back into shape to play hockey for one more season.