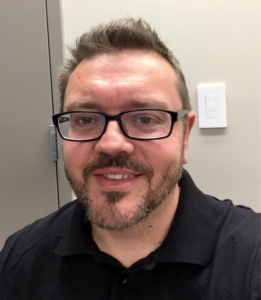 As part of provincial policy, every dual credit student receives the support of a secondary teacher while attending Georgian College. The role encompasses a wide range of duties, from ensuring students know when a bus is bringing them to campus, to reminding them about assignments, to helping out when a crisis hits. Craig Robertson, who normally teaches at Nottawasaga Pines SS in Angus, took on the role of a dual credit teacher for the first time this semester.
"Overall I have found the experience incredibly rewarding," he says. "It has truly enhanced my professional development and professional network. It has been valuable working with students from all across our county…the college has provided so much support and encouragement".Craig is very proud of the achievements of the students in the three classes he supported this semester—Health Care in Canada in Barrie, Ojibwe Language and Culture in Midland, and Criminology in Orillia.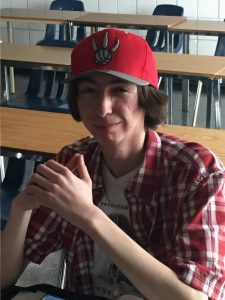 Jordan Sears has Cree background and says he felt handpicked and honoured by that opportunity to add to his credit count by studying Ojibwe at Georgian. Craig says Jordan willingly practices the language in class, showing very mature learning behaviours that suggest he's appreciated the dual credit.  Jordan agrees.
"The course was filled with so much positive energy! The people, the work, the environment," says Jordan." "The dual credit program impacted me in a way where I was able to learn more about the culture and still have fun and enjoy things, it was definitely a school experience I'll never forget!"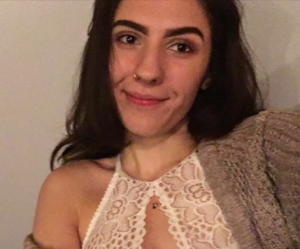 Brianna Ward chose to take the Criminology dual credit as she needed a course to graduate. She says she wanted to test herself in a challenging environment. Craig says the environment really worked for her."It's been amazing to see how the adult learning model and an emphasis on organization and absolute firm deadlines has shaped her more effectively than the secondary school model," he says.
Brianna puts it this way–"Dual credit was a step out of my comfort zone. I deal with anxiety and I found this helped me prepare myself for post-secondary. I feel like I'm a step ahead of everyone else now and that's given me confidence," she smiles. Brianna will attend Police Foundations at Georgian this fall.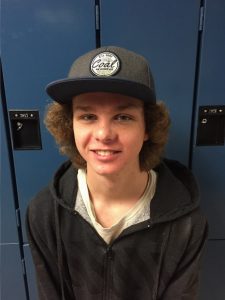 Michael Monahan, another of Craig's students in Criminology, has decided to apply to post-secondary as the result of this dual credit experience.
"Attending dual credit at Georgian College has allowed me to realize that I'm more capable than I thought and that post-secondary schooling is actually a strong possibility for me," says Michael. "If it wasn't for this program I don't think I would have had enough confidence to attend college after I graduate, but now that it's over I feel like I can have triumph wherever I go next."