More than 300  secondary school students completed dual credits at Georgian College this fall, and many are raving about the experience.  Among the twenty-one courses offered across seven campuses was Criminology, taught by instructor Noelle Kirk.
Jenna McAlendin wasn't sure about leaving her high school to come to Georgian to take Criminology, but she says it has changed her life "Dual credit has made a huge difference for me…Noelle showed me how much I was capable of. I passed Criminology with a 93% and my grades improved at high school. I am able to study better and I don't put things off to the last minute. I am more involved in school life. I am applying to college and university for next fall for Social Work and /or the Child and Youth Care programs. Noelle Kirk was such a light in all of her students' lives, she made out class so enjoyable and helped so many people really believe in their abilities."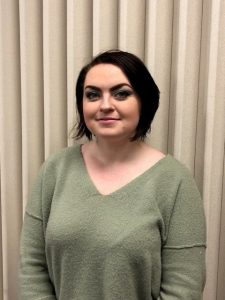 Jamie Lee was not considering post-secondary but a friend recommended dual credit so she decided to try Criminology. "Dual credit has changed my perspective on post-secondary education. I enjoyed being in the college learning environment and being treated like an adult. The change in how classes are structured …and the fact that completing the work is up to you motivated me to complete the course work. This experience has increased my motivation for completing my high school career on a good note. My marks have improved in all my classes. I am considering attending college after graduation and I feel more confident in my ability to succeed".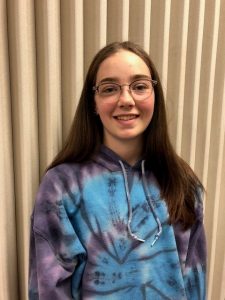 In SGB, Savannah Ekman sent these words of thanks to her Intro to Psychology instructor Jennipher Stork Ryerse.
"I thoroughly enjoyed your Psychology class and it has helped me to see my college pathway much more clearly. Before walking into this dual credit, I didn't think the transition to attending college would be achievable for me, but now I am looking forward to it. You really are such an incredible, encouraging and welcoming person and it has made this experience so successful for me. I've really found a passion for Psychology through your course and feel so much more confident about myself and my abilities."
Savannah plans to apply to the Social Work program at Georgian College for Fall 2019.
The next semester of dual credits begin in February.  If you know a student who may benefit, have them contact their student success or guidance teacher at their secondary school.