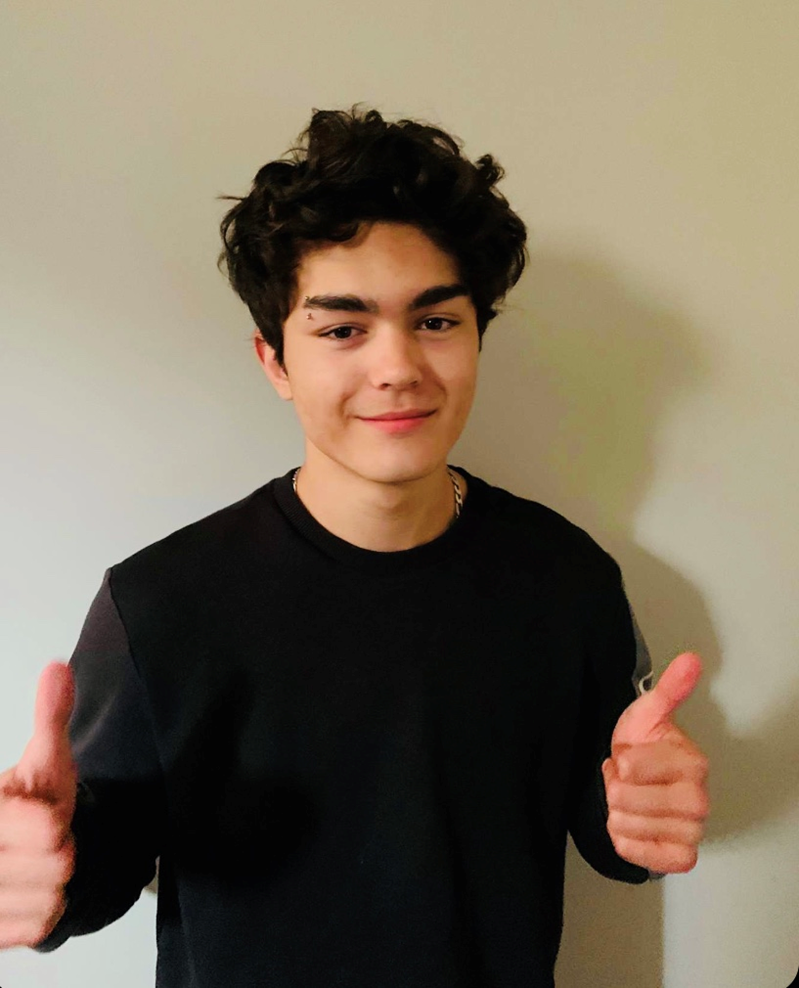 In these challenging times, it feels important to celebrate every victory. Tyler Borges from the School within a College (SWAC) program at the Barrie campus is certainly celebrating.
Although Tyler was short high school credits when he entered the SWAC program run by the Simcoe Muskoka Catholic DSB, he became motivated to work hard to graduate on time the moment he started. His secondary teacher says Tyler thrived in the college environment, making meaningful connections with his classmates and his instructors in the two college courses he studied—Criminology and Culture and Cuisine. His final marks in both courses hit the 90s as he developed a renewed passion for school and his capability to succeed.
"Dual credit has shown me that if I am willing to put in the work, I can succeed in post-secondary," Tyler says. "Dual credit was a turn in the right direction. My teacher and instructor literally made what I thought was impossible, possible. I am so very proud of the achievements I have made in this program!"
Tyler has proudly accepted a spot in Georgian's Police Foundations program this fall. He credits the entire SWAC experience for getting him there.
"Dual credit gave me a feel of what a more mature classroom is really like. The instructors as well as my SWAC teacher really helped guide me through this program and made the courses I took very enjoyable," he explains. "At a point in time I thought I had given up on high school, now I am pursuing my dream job of becoming an officer. I owe much thanks to dual credit as well as SWAC. "
The School within a College program runs at five Georgian campuses in partnership with five area school boards. Students take college and high school credits in the alternative learning environment that changes lives– like it did for Tyler.